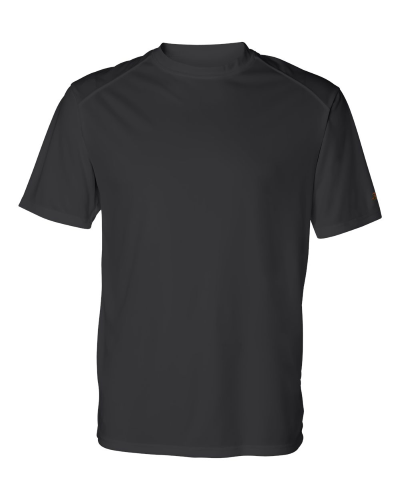 Badger – B-Core T-Shirt with Sport Shoulders – 4120
Color:
Pricing
---
*Note that pricing is estimated and needs to be confirmed after reviewing your art. CA residents pay sales tax and shipping costs are added unless you pick-up from us. Pricing per shirt is a bit higher for 2XL sizes and above.
Description
---
The Badger B-Core shirt is probably the best and lightest weight 100% polyester option (it's a 3.5 oz fabric) in this category if you are looking for a quality performance t-shirt at a reasonable cost. The only reason we would not recommend getting this option is if you are looking for a shirt with more of a cotton feel, in which case you'd probably want to check out the Hanes X-Temp tee which has moisture wicking properties but with cotton content.
Fit:
Loose Men's Fit