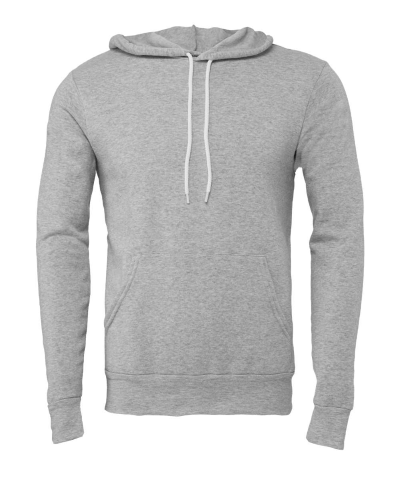 Bella Canvas Lightweight & Soft Pullover Hoodie – 3719
Color:
Pricing
---
*Note that pricing is estimated and needs to be confirmed after reviewing your art. CA residents pay sales tax and shipping costs are added unless you pick-up from us. Pricing per shirt is a bit higher for 2XL sizes and above.
Description
---
This is a lightweight and spongy pullover hoody from Bella + Canvas. It's a 60% ringspun cotton / 40% polyester blend. If you are looking for a hoody that is soft and lightweight like the Alternative hoody, but need a lower price point, or are perhaps looking for a similar hoody with solid fabric colors (instead of just heathered options), this may be a good pick for you.
This option is on the higher end in cost, so check out one of the other lightweight & soft options if you are trying to reduce your total cost.
Fit:
Slim Men's Fit