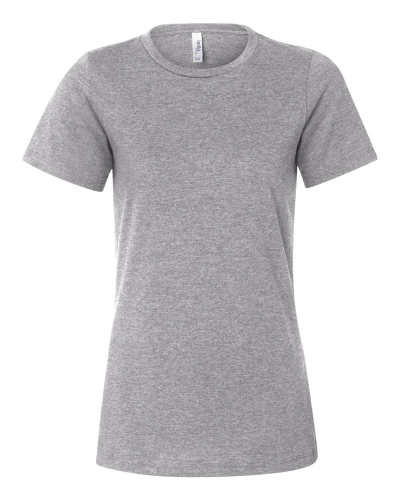 Bella+Canvas Women's Soft & Relaxed T-Shirt – 6400
Color:
Pricing
---
*Note that pricing is estimated and needs to be confirmed after reviewing your art. CA residents pay sales tax and shipping costs are added unless you pick-up from us. Pricing per shirt is a bit higher for 2XL sizes and above.
Description
---
This is a lightweight, soft cotton, and looser fitting option for women. It is on the higher end in terms of cost. For an option that is not as lightweight, but still soft and at a lower cost, we would recommend the Anvil Ladies Midweight Short Sleeve T-Shirt.
Fit:
Loose Women's Fit