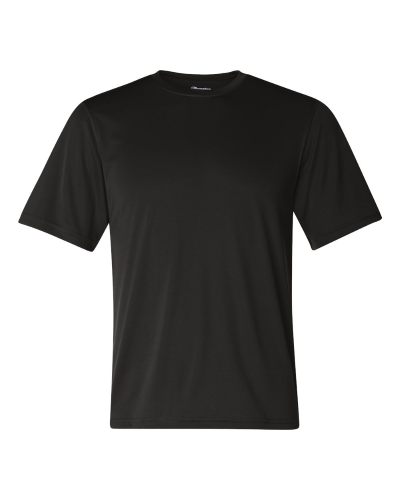 Champion Double Dry Performance T-Shirt – CW22
Color:
Pricing
---
*Note that pricing is estimated and needs to be confirmed after reviewing your art. CA residents pay sales tax and shipping costs are added unless you pick-up from us. Pricing per shirt is a bit higher for 2XL sizes and above.
Description
---
This is a higher end performance tee option from Champion. It's a 4.1 oz 100% polyester t-shirt with a 50 UPF rating to protect you from the sun while you are out excercising.
Please note that this style has a reflective "C" logo on left sleeve and a Champion script logo at center back neck.
Fit:
Slim Men's Fit