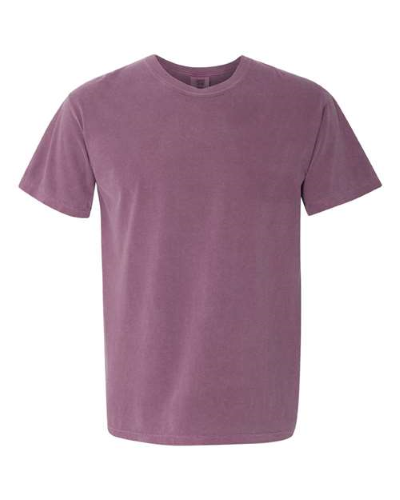 Comfort Colors Pigment Dyed T-Shirt – 1717
Color:
Pricing
---
*Note that pricing is estimated and needs to be confirmed after reviewing your art. CA residents pay sales tax and shipping costs are added unless you pick-up from us. Pricing per shirt is a bit higher for 2XL sizes and above.
Description
---
Comfort Colors is a unique brand. They use a process called pigment-dyeing to dye their shirts (made from Indian cotton), which gives their colors a faded, pastel, washed, vintage look and feel.
The cotton is super soft ringspun cotton and is a heavyweight 6 oz fabric. With a loose fit this is the ultimate "Comfort" chilling shirt popular amongst the bros.
Fit:
Loose Men's Fit