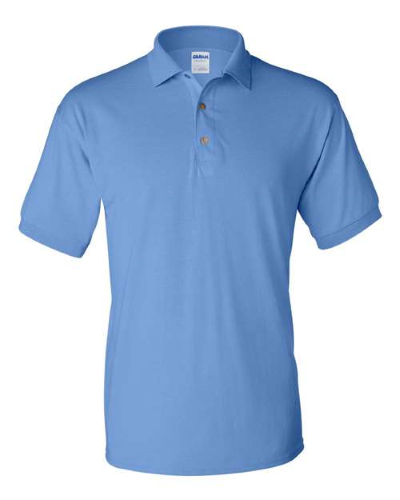 Gildan Dry Blend 50/50 Jersey Polo – 8800
Color:
Pricing
---
*Note that pricing is estimated and needs to be confirmed after reviewing your art. CA residents pay sales tax and shipping costs are added unless you pick-up from us. Pricing per shirt is a bit higher for 2XL sizes and above.
Description
---
This 5.0 oz 50% cotton / 50% polyester polo shirt is an excellent choice if you are buying shirts that will be re-used many times and washed many times we would recommend a 50/50 tee because these types blends are more durable and maintain their shape after repeated washings.
We like this style as much as we like the competing Hanes polo, the main difference being button styles and polo color options.
This polo is ideal for screen printing and please don't ask us to embroider it for you as that is not a service that we offer at this time 🙂
Fit:
Men's Loose Fit