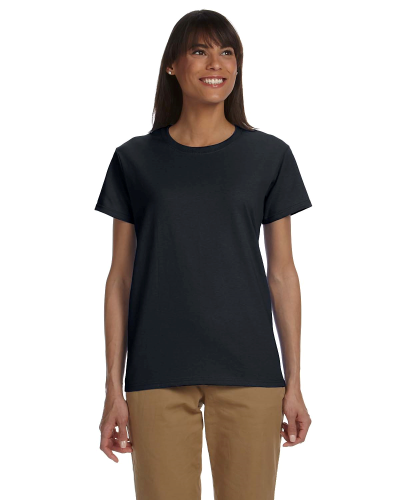 Gildan Heavyweight Women's T-Shirt – G200L
Color:
Pricing
---
*Note that pricing is estimated and needs to be confirmed after reviewing your art. CA residents pay sales tax and shipping costs are added unless you pick-up from us. Pricing per shirt is a bit higher for 2XL sizes and above.
Description
---
If you're looking for a low cost t-shirt that will get the job done and is decent quality we would recommend this standard 100% cotton 6 oz Gildan t-shirt. These shirts are the industry standard and come in LOTS of colors. They are loose fitting, regular cotton tees, that are good for promotional purposes or for organizations on a budget.
This 6.0 oz oz style is a bit heavier weight and durable than the lower cost 5 oz basic Gildan tee.
Fit:
Women's Loose Fitting Style