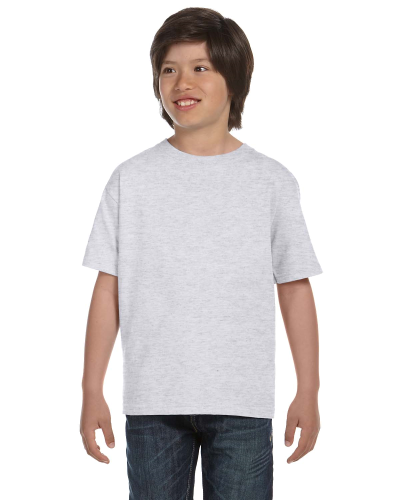 Hanes Youth Beefy-T T-Shirt – 5380
Color:
Pricing
---
*Note that pricing is estimated and needs to be confirmed after reviewing your art. CA residents pay sales tax and shipping costs are added unless you pick-up from us. Pricing per shirt is a bit higher for 2XL sizes and above.
Description
---
If you are looking for a heavier weight t-shirt that is still very soft, then THIS IS THE BEST OPTION. It is unusual because it is spun out of 100% ringspun cotton which makes it very soft, while being a 6.1 oz heavyweight t-shirt at the same time. This is by far our favorite heavyweight shirt out there.
Fit:
Youth Fit