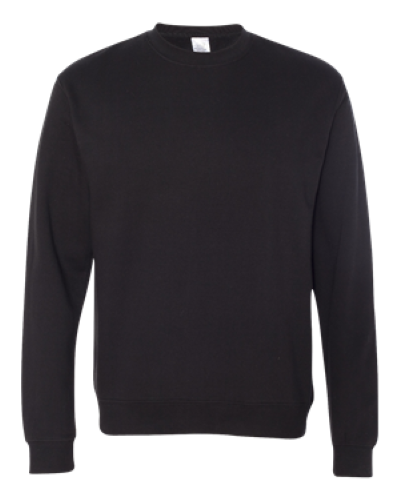 Independent Trading Co. Midweight Crewneck 80/20 Sweatshirt – SS3000
Color:
Pricing
---
*Note that pricing is estimated and needs to be confirmed after reviewing your art. CA residents pay sales tax and shipping costs are added unless you pick-up from us. Pricing per shirt is a bit higher for 2XL sizes and above.
Description
---
Independent Trading Company has been a company focused on just hoodies and sweatshirts for a very long time. They are known for serving the skate and surf markets with high quality products. This sweatshirt feels substantial and soft and is a solid midweight option that is also in the mid-range of price. One thing we like about this option too is that it is 80% cotton / 20% polyester unlike most sweatshirts made for the promotional industry. Most items in this category are 50/50 blends which is partially because it reduces the cost of the final product, but the added cotton in this style adds warmth and a quality feel to this item.
Fit:
Loose Men's Fit