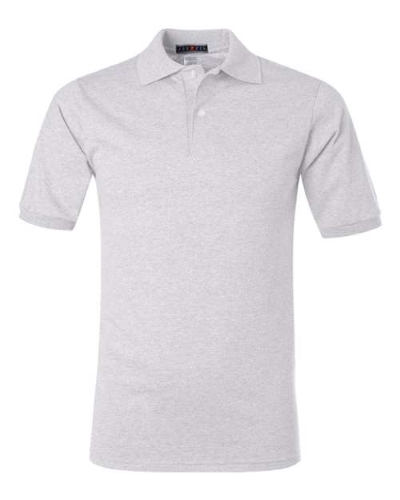 Jerzees SpotShield 50/50 Polo Shirt – 437M
Color:
Pricing
---
*Note that pricing is estimated and needs to be confirmed after reviewing your art. CA residents pay sales tax and shipping costs are added unless you pick-up from us. Pricing per shirt is a bit higher for 2XL sizes and above.
Description
---
This style from Jerzees is similar to the Gildan and Hanes option in the category except that it comes with a women's companion style to match colors with. You can check that style out here if you like.
It also has stain-resistant properties which makes it a great choice for anyone in the restaurant industry.
A 5.0 oz 50% cotton / 50% polyester polo shirt like this is an excellent choice if you are buying shirts that will be re-used many times and washed many times we would recommend a 50/50 tee because these types blends are more durable and maintain their shape after repeated washings.
Fit:
Regular Fit