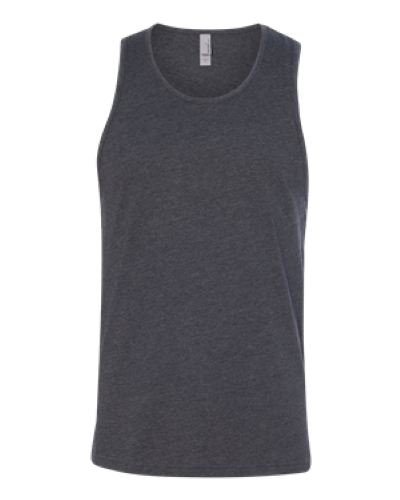 Next Level 60/40 Lightweight CVC Tank – 6233
Color:
Pricing
---
*Note that pricing is estimated and needs to be confirmed after reviewing your art. CA residents pay sales tax and shipping costs are added unless you pick-up from us. Pricing per shirt is a bit higher for 2XL sizes and above.
Description
---
The Next Level 60/40 tanks are very lightweight and super soft. The colors of the fabrics in this style are "heathered", which means that they have an interesting mix of different shades in the same shirt.
If you need shirts for employees or athletes that will be re-used many times and washed many times we would recommend a 60% cotton / 40 % polyester tee like this one because these types blends are more durable and maintain their shape after repeated washings.
For a soft & durable men's tank this item also comes at a pretty good price point.
Fit:
Slim Men's Fit