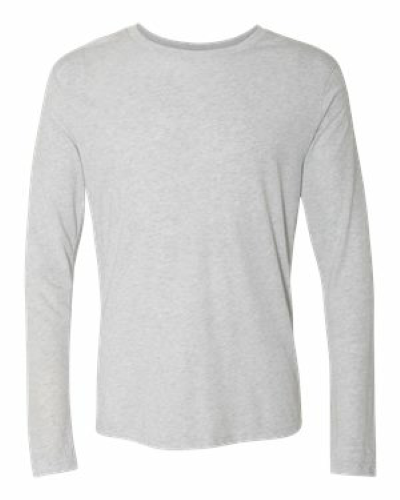 Next Level Men's Triblend Long-Sleeve T-Shirt – 6071 – 6071
Color:
Pricing
---
*Note that pricing is estimated and needs to be confirmed after reviewing your art. CA residents pay sales tax and shipping costs are added unless you pick-up from us. Pricing per shirt is a bit higher for 2XL sizes and above.
Description
---
The Next Level tri-blend long sleeve tees are ridiculously comfortable! They are made of a polyester/cotton/rayon blend, which helps them maintain their shape after multiple washes. The more you wash em the better they get! These triblends are bound to be a crowd pleaser for your group or if you are re-selling these items. Not as warm perhaps as a midweight or heavyweight long sleeve option, but a bit of extra warmth with heapings of comfort!
This option is on the higher end in cost, so check out one of the other lightweight & soft options if you are trying to reduce your total cost.
Fit:
Slim Men's Fit