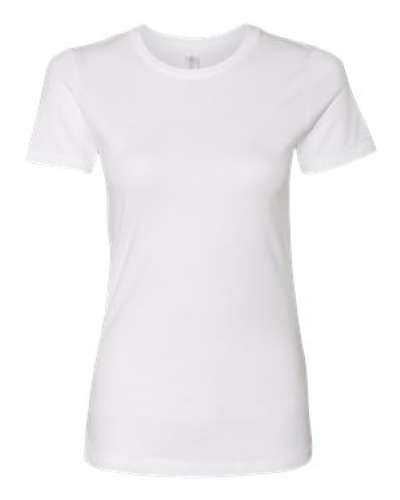 Next Level Women's Soft Cotton T-Shirt – 3900
Color:
Pricing
---
*Note that pricing is estimated and needs to be confirmed after reviewing your art. CA residents pay sales tax and shipping costs are added unless you pick-up from us. Pricing per shirt is a bit higher for 2XL sizes and above.
Description
---
This is probably our top pick for a retail quality soft cotton women's t-shirt.
One thing to note about this style is that it is a fitted style. If you are looking for a looser fit we would recommend the looser fitting Gildan women's tees (those are not as soft though!).
Fit:
Slim Women's Cut