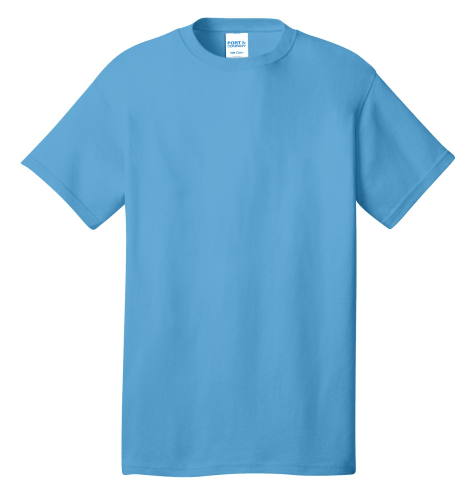 Port & Company Cotton T-shirt – PC54
Color:
Pricing
---
*Note that pricing is estimated and needs to be confirmed after reviewing your art. CA residents pay sales tax and shipping costs are added unless you pick-up from us. Pricing per shirt is a bit higher for 2XL sizes and above.
Description
---
The Port & Company 100% Cotton t-shirt is similar to the Gildan 100% Cotton tee option. Midweight. Basic Cotton. Low cost. Lots of colors.
Fit:
Loose Men's Fit